" I am a physician and I and my staff use stand-up desks in our work stations and wards to support notebooks(all MacBook Pros). The desks are all inclined for good reasons and that's fine, except note books slide off. Your invention solved problems nicely let alone other conveniences as you indicated. When I take my Mac to the floor for patient-rounds, my colleagues comment on your "feet". I like them and appreciate your invention. "
-- S O Lee, M.D.
" Hi Chris, Many thanks for the personal service you provided making sure i received this amazingly simple yet real versatile hardware pack, my PC is 100% Stable,sticks to any surface like glue and to be really honest the slight raise in my keyboard has made it a real lot easier to type, so my conclusion would be every laptop, notebook and even loudspeaker cabinets would benefit from LAPTOP LIFTS...... I will be purchasing more for my daughters laptop and my HIFI...... well done a real winner. "
-- Mr Andrew Coughlan
" Chris, Just received the lifts in the mail today. What a huge difference from OEM replacements. I have a Dell Inspiron 9300 laptop and ordered what I thought was a kit from another source and paid over $20 for what turned out to be one stinkin' rubber foot. So, I started looking around the web and stumbled onto your website. What a deal these lifts are!! I used the 4 smaller lifts on my laptop and they work great!! No more rocking on the table and the price is unbelievably less that the rip off I got last week! And I still have the 2 larger feet that I'll keep for other possible uses. Thank you for a great product! I am retired from a $4B dollar business that provides thousands of laptops to employees and I remember many of my associates ordering and reordering OEM replacement feet for their laptops. I will see that your information gets to them. Thank you for a great product!! "
-- Mike Moseley
" Wanted to let you know I receives my order of Laptop Lifts this morning and they are exactly what I was looking for. I found your web site address on notebookreview.com in their forum for Alienware M11x laptop. Thank You "
-- Bill Norris
"Thank you for my Laptop Lifts. I have a new laptop and I lost my rubber bottom. I found you by accident I just googled rubber piece at the bottom of a laptop and your site came up. I am software developer and I use my laptop daily for work and school and your lifts have really helped. I have spread the word around my office ... You have great service and I appreciate it! "
-- Tammy S.
"Thanks for the prompt dispatch of my order of laptop lifts. They arrived two days ago. I'm really pleased with them - I could not get replacement ones for my Samsung laptop and these are ideal. I found your website by chance browsing the internet in search of replacement pads. Thanks once again. "
-- James P. Cornwall England
"I just received your laptop lifts. This product is superb!! I was also very pleased with your handwritten note, I will recommend this product to my friends who have the same issues with their laptops! "
-- Stephen Q. Germany
"Great product, good price, FREE shipping! All very attractive. I am very pleased with your product and intend to spread the word. "
-- Peggy T.
" This is my second set of Laptop Lifts. I "inherited" a laptop at work that had missing feet. I really liked the way the last set "fixed" my missing feet problem, so I decided that was the way to go this time, too. "
-- Mark H.
" I found out about your product by browsing a CompUSA circular. Let me just say that it was the best set of laptop feet that I have ever purchased! (I have bought feet in the past, but they have never stayed in place.) Thanks for this neat little gadget and I look forward to many more from you! "
-- Phillip
" I am placing an order for 10. That's all I'm giving for Christmas this year! "
-- James Hillard
" I came across your website through a google search and the price and the size of the feet on offer were exactly what I wanted. Providing a much better lift compared to buying new MacBook feet again. My current feet have nearly worn down so the base of the machine is always heating on the dsektop its sat on. Thanks! "
-- John
" I decided to buy the Lifts from you to make sure my laptop doesn't scratch under it. Also it is well designed . Keep selling it my friend. "
-- vietvalen
" I found out about your product searching online for rubber feet for my Hp laptop. First I googled Hp laptop rubber feet, which directed me to Hp website. Unfortunately, I was unable to locate the feet. I also went yahoo and microsoft forums( you might want answer on blogs to advertise your product). Finally, I just typed rubber feet saw your ad. I also saw the video. So I will add them to my laptop tonight! "
-- Kirsten
" I've had my Acer Aspire One 8.9" netbook for about a year now, but over time two of the rubber feet came off (the ones at the back). Seems the glue melted. I had no idea where or if I could get replacements, so I Googled "Acer Aspire missing rubber feet" (or something similar) and a couple of forum posts mentioned Laptop Lifts. I checked out the webpage, and the price was right so I got some. ... I'm very satisfied with the product, the price, and the time it took to arrive. "
-- Lisa D
" (I) have sony vaio...laptop.. i lost all the original rubber feet.. i used laptop lifts and it works better than the original ones... quiet rigid and firm (on sticky side, does not come off....)provides good grip... "
-- Mayank Dholaria -AMAZON.COM
" This is exactly what I needed. No more excessive fan run. Arrived in perfect condition, pric e was great and fast shipping. I will be buying additional sets for my other computer and for family & friends for christmas. Makes a great greedy gift for the annual office party. "
-- Spitfire "Sharon" -AMAZON.COM
" Exceptional laptop lifts, I've been using these for about a year, and they fit all my needs. They are anti-slip, my MacBook Pro runs a bit cooler with them, and with the 1/4" lift, it's easier to plug anything into the computer, especially the large DVI connector to my external monitor. With the lifts on, my computer fits fine in my tightly-cushioned laptop case. They were easy to put on, and have stayed on, but they can't be removed and reused. The glue is the type that, if removal were necessary, would roll off, avoiding scraping or solvents. Though the lifts aren't visible unless the computer is picked up, I wish they came in a gray or silver color to match my MBP, but that's minor because they function perfectly for me. "
-- Patricia -AMAZON.COM
" I installed them this morning according to the instructions and they have lowered the output at my laptop heat sink by 15 degrees. With an ambient temperature of 82 degrees the heat sink outlet on the side of my laptop is down from 125 to 110, nice drop! "
-- Bud Muser
" The lifts are not bigger than the little feet on my laptop so I thought , as far as air circulation. they would be of no value..I put them on anyway,,the next time I picked up the lap top it started to slip out of my hands ( I have arthritis) the lifts prevented a possible catastrophe...I have recommended the lifts to friends...what a blessing "
-- A Hogan ~ Riverton,Utah
-- Amazon.com
" You just saved my laptop from overheating. awesome gripping, won't fall off...This is a good product. The adhesive is strong and it doesn't slip.... "
--
-- Ebay.com
" Well what can i say, it does the job absolutely as it is supposed to. I lifts my pc enough to make the fan run at very low speed so everything is nice and silent and not only does it do that, it also does everything else explained in the videos perfectly and they even look nice and fit my pc just great! Those were some well spent $15!"
-- Thomas
" I found out about your product by browsing a CompUSA circular. Let me just say that it was the best set of laptop feet that I have ever purchased! (I have bought feet in the past, but they have never stayed in place.) Thanks for this neat little gadget and I look forward to many more from you! "
-- Phillip
" (in use on an Xbox 360!) First, I should point out that I did not seek your product for use with a laptop. In fact, my need revolved around that fact that my Xbox 360 console overheated...3 red rings of death! despite being setup in a completely open environment. In short, I purchased a new Xbox 360 and wanted to take all precautions to avoid a similar fate. If you are familiar with gaming consoles, proper airflow is a must! I've had your lifts on for about a week or so and all appears to be great. So, you now may have found another market/demographic for your product beyond laptops. "
-- Michael Law
" Outstanding product, Fast delivery, Top Notch Seller, Pleasure to deal with AA++ "
--
-- eBay
" Awesome product my computer runs cooler and quieter. Thanks! "
--
-- eBay
" Everything went perfectly. The lifts are awesome! "
-- Keith Miller
" Quick and accurate shipping. Product works as advertised. A great addition to my laptop. "
-- Maurice Muser III
"What a simple fix for the overheating laptop issue. Turns out, all I needed was just a little more clearance between my laptop and the table. Installation was a snap too. Just clean the bottom of the laptop with rubbing alcohol, slap on these bad boys, and no more overheating. "
-- JM
-- CircuitCity.com
" Extraordinary. The owner sent a handwritten note with my purchase. Never had that happen before! Laptop Lifts are a simple solution that works, is VERY easy to install, and, best of all, leaves me free to worry less and work in comfort (with a drink if I want) more. "
-- B. Willard
" I have been using my laptop lifts for over 2 months now and just love them. They do what they said they would do, which is rare these days. I have them on my Dell 620 laptop, I work out in the field on job sites usually on a make shift tables and the Laptop lifts help to keep my computer clean and safe. Most of the time the enviorment is very warm so the lifts actually allow for proper air flow helping to keep my machine cool. In short buy this product, for the price you can't go wrong. I have just bought them for all of my field technicians. "
-- Michael Opal
" These rubber lifts are a cool-and-useful product that make me wonder why they weren't invented sooner. I felt better and safer the second I put them on my laptop. Why? Because I'm a big coffee drinker with kids at home- a scenario that could easily lead to a computer-damaging spill. I feel a lot more confident taking my laptop to the local coffee shop because I know it's raised off the table surface, which often has crumbs or residual liquids. The rubber grip also stabilizes my laptop on different surfaces. The package instructions and illustrations are clear. I installed the lifts in about 5 minutes. Cool product. "
-- R. Gerena
" I ordered Laptop Lifts and they perform as advertised...not that I want to put it to the test, but I believe my MAC would stop a moving car if it hit it right now...the non-slippage properties are awesome! Great product! "
-- Kenneth C. Williams
" I just received the Laptop Lifts in the mail on Wednesday the 11th, after ordering them on Friday the 6th. Literally, this is exactly what I would have liked on a "wish list," but never expected to find such a product. We have an emachine laptop; which my wife uses constantly for playing her card games, surfing the net, and email. Approximately five months ago she purchased a Logitech cooling fan support pad because of the heat being generated on her lap. One of the small rubber feet kept falling off the laptop and was lost. I then started looking for a solution because when I use it on my desk it wobbles and makes me crazy. I am very happy with the product and look forward to how it performs in the long term. The whole premise and supported demonstration of the features and benefits on your website are outstanding. With sincere gratitude and appreciation, "
-- Craig M. Richmond, VA
" I found your Laptop Lifts, using Google. I have an Acer 9300 17" Monitor that lives on the Kitchen table. I am disabled due to 3 spinal surgeries so I keep my laptop pulled out about 5 " off the table. I like the idea off better ventilation. I think the 2 large pads down each side will work well in my situation. "
-- Scotty L.
" Chris, I'm the guy that ordered the Qty of four (4) Laptop Lifts. We have 1 laptop at home My wife has 3 laptops at her bakery (The Silly Yak Bakery: gluten free breads, desserts and treats) Even thogh the heating fan vent is on the side of the computer vs. the bottom, I still thought it best to elevate the laptops to ensure there is the max in air circulation. Found your product when I did a Google search All 4 will be put to good use even if I send 1 of 'em to my Father-in-law who recently bought a brand new laptop. Thanks for a super good idea & a super product. "
-- Miguel M. Madison, WI
" Chris, Your handwritten business card was surprising and I found it very impressive. I discovered your product when I "Googled" laptop feet and your product was listed. Your website was most informative and all the testimonials convinced me to purchase and the price was ideal. The application was so simple and they are the perfect height for my exhaust type laptop cooler. My Toshiba Tecra and Acer Aspire notebooks have new, better feet! Laptop lifts is the product I have been shopping for for the last month. I am so very impressed with laptop lifts, I just ordered 2 more sets. One for my cable box and the other as a backup! I don't want to be without a set ready. Good luck and thank you for an outstanding product and value. "
-- Dan B. Pawnee,Oklahoma
" Got your note on your biz card today and just wanted to let you know that I found your site on page one of Google using the search words "rubber laptop lifts". And there you were, perfect! I just put them on my new machine and thus far I love the way they work, especially the grip on the slanted Table Mate I use with all this computer work. So keep up the great work and I will refer others to your site in the future. Much thanks, "
" Hello Chris, I've had my laptop since 2008 when I started college. Over the past years my laptop rubber feet started disappearing one by one. I searched all over the internet and store and even Dell's website to order replacement feet. I could not find them for my computer at all. I can't remember what website I found yours on but when I saw it, I was like, "Hey this seems like a great idea. I just finished installing them and they're working perfectly. Thanks alot! Marcelious Willis, III "
-- Marcelious W., III
" I recently purchased Laptop lifts and the business card you included asked how I found your product. I Googled "rubber feet for Dell laptop" and your link was at or near the top of the list. Nice work in optimizing the search engine results! I love the product, by the way … thanks. I only bought laptop lifts because I lost one of the rubber feet; the improved cooling is a definite bonus, though. My laptop is one of 500 or so in the school district, so I'll be sure to tell our IT people of your product. They had no replacement Dell feet and were unaware of any sources. (editor's note: LaptopLifts.com!) "
-- John S. Crystal Lake, IL
" Got the LaptopLifts today - great simple product done well - makes all the difference - nice service, too! Recommended! "
-- Gary via Facebook
" I got my laptop lift last night, installed it on my 12" notebook. Immediately I noticed it runs cooler and the fan does not work as hard. It's quieter and feels great that it doesn't slide around anymore. Great Stuff!! "
-- Jason Y. via Facebook
" Thank you for your handwritten note! I discovered Laptop Lifts when searching for replacement rubber disks for the bottom of my MacBook (late 2008 model with unibody aluminum case). One of the disks had fallen off and I thought it would be easy to obtain replacement disk(s). After searching high & low I found out you had to replace the battery door in order to get the disk! It seemed stupid to replace a $45 part for the sake of a $0.10 disk. When searching, I found Laptop Lifts and decided that was a better solution for several reasons: a) It would level the laptop nicely, since they were higher than the disks, b) It would provided better ventilation under the computer for heat dissipation and c) make it less prone to slipping. I was not as concerned about liquid spills as liquids around my electronics is not an option. Laptop lifts worked perfectly! Feel free to use my endorsement if you so desire. "
-- Robert
" I am in a lot of tech rooms where I am perching my laptop on top of things and I figured your lifts would help with it sliding off of some of the precarious positions it finds itself in. Thanks again...great invention. "
-- Jared D'Arge
" We saw your product in a games-magazine, called CHIEF. It was mentionned on the goodies page (photo included on the page). We thought it would be usefull since our laptop is always on the table. After installing your product, we've noticed a difference. we were also pleasantly surprised with the quick delivery. (within a week) And that's fast from America to Belgium. "
-- Tamara Teirbrood & Jordi Willems
" I received the laptops lifts and they are great. I had lost the small round rubber lifts that came with my laptop but 3 of the four fell out over the past couple of years...They are good quality and the adhesive works great. "
-- Marilyn Saulnier
" I had wanted something like these for the longest time. I've tried all sorts of little rubber lifts for cutting boards, but the glue could not take the heat from the laptop. "
-- C.L.
" I wish that I had had my Laptop Lifts years ago. I completely destroyed the finish on one of my desks and the bottom of my laptop from the sliding and scratching. Now I am perfectly comfortable putting my laptop down on any surface: marble, fine furniture, car hoods or plywood! "
-- C.A.
" I was watching my grandson one day while he was playing on the laptop. I accidentally knocked over his milk but it went right under the computer! "
-- Eleanor Schilling
" I finally applied my Laptop Lifts on my MacBook Pro, and so far they're great! It seems like it doesn't get quite as hot now (but I haven't put a thermometer under it for testing). I like how the Lifts add stability to my laptop (less prone to sliding on the desk). "
-- C. Blair
" The Laptops Lifts are easy to install and the raised surface definitely allows better grip for my laptop. Thanks for a great product! "
-- D.
"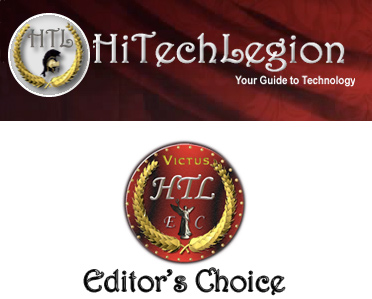 Many of the problems that a lot of users face with their notebooks can easily be solved by installing a set of these on their notebook. They install very easily and the adhesive does an excellent job of holding them in place, even after repeated times putting the laptop in and out of a backpack ... The Laptop Lifts performed extremely well by securing the notebook, keeping it from sliding around on the desk, and if there was a spill, the laptop would be safe from the puddle...these rubber feet helped drop the temperature on both notebooks tested by a degree under idle and as much as two degrees under load...they certainly help with cooling for a fraction of the cost of a full cooler. Reviewer's Opinion I was very pleased with the benefits provided by having these rubber Laptop Lifts installed on both of my notebooks. The ergonomics for extended typing is much improved upon and typing this review has been a pleasant experience without as much stress on my wrists. The slip resistant feature is extremely nice on my Mac Book, because the factory supplied feet leave much to be desired when it comes to stability on a desk...Chris Adams has come up with a very creative design to help all of us out with ergonomics and security with our notebooks. These feet, priced at $14.99, with shipping already included, are at a great price to have these added features on a notebook. "
-- Tom Burdak
-- HiTechLegion.com
"

Laptop Lifts work exactly as advertised. "
-- Charlie Sorrelr
"

I received a package of Laptop Lifts for review and I am pleased with them ... The lifts are quite durable ... Laptop Lifts are an economical solution for mobile professionals who want an easier method of ensuring their laptop is able to keep air flowing around it and keep their laptop off any potentially dirty work surfaces. On occasions when I have a lot of documents and gear to pack it can be a little cumbersome to also pack a laptop stand. Using the Laptop Lifts makes it much easier as they provide enough elevation for the laptop to stay cool and clean. Laptop Lifts can also be used on other mobile accessories such as portable hard drives, external floppy or CD/DVD drives - really any gadget you don't want sitting flat on any surface. Packing gear wisely often requires judicious packing and with the Laptop Lifts you don't have to risk putting your laptop in danger of running too hot or ending up in any mess. "
-- Catherine Roseberry
"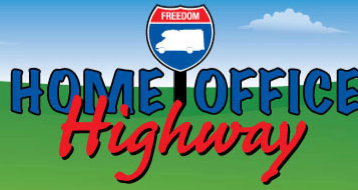 Falls, spills, the heat of an RV all were potential problems. In fact, several times the MSI Wind netbook almost took a fall from the dinette table because RV vibrations set it into motion. I discovered a simple solution: A few small strips of adhesive-backed silicon stuck to the bottom of the computer. Tacky with the rubbery feel of silicon, they hold the device snug in place. Such is the premise of Laptop Lifts (www.laptoplifts.com) ... the new product from Orlando entrepreneur Chris Adams provides a why-didn't-I-think-of-that silly-simple solution to protecting a PC permanently from some of the perils of laptop computing. "
-- Jeff Zbar
"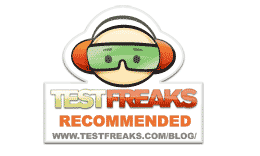 If you need a quick and simple way to lower your laptop temperatures with the added bonus of keeping your machine safe from local spills then the Laptop Lifts from CJSolvesIT is something I would easily recommend. "
-- Tomas Ratas
"